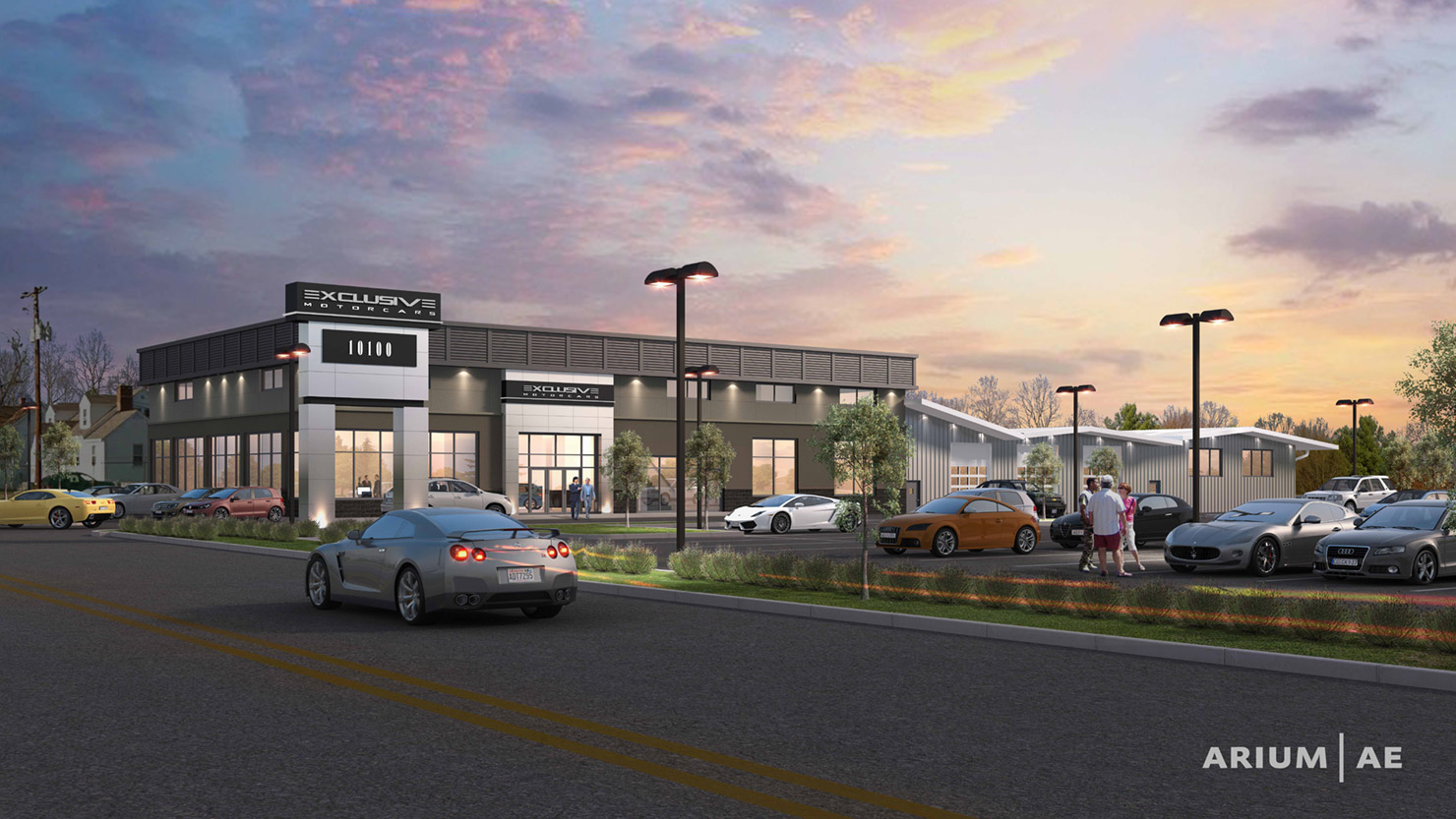 02 14 2017 — by Arium
Arium's design studio transformed the dated premanufactured metal building into a showroom/garage suitable for selling/maintaining luxury vehicles.
Arium AE is pleased to announce that construction is underway for the exterior and interior renovations for the new home of Exclusive Motorcars.  After 50+ years in use as Charlie's RV and Camping Center, this 2 story structure is undergoing a complete renovation.