Arium AE is the Architecture and Engineering Design Team for Tenable's Headquarters
by Arium
10 08 2019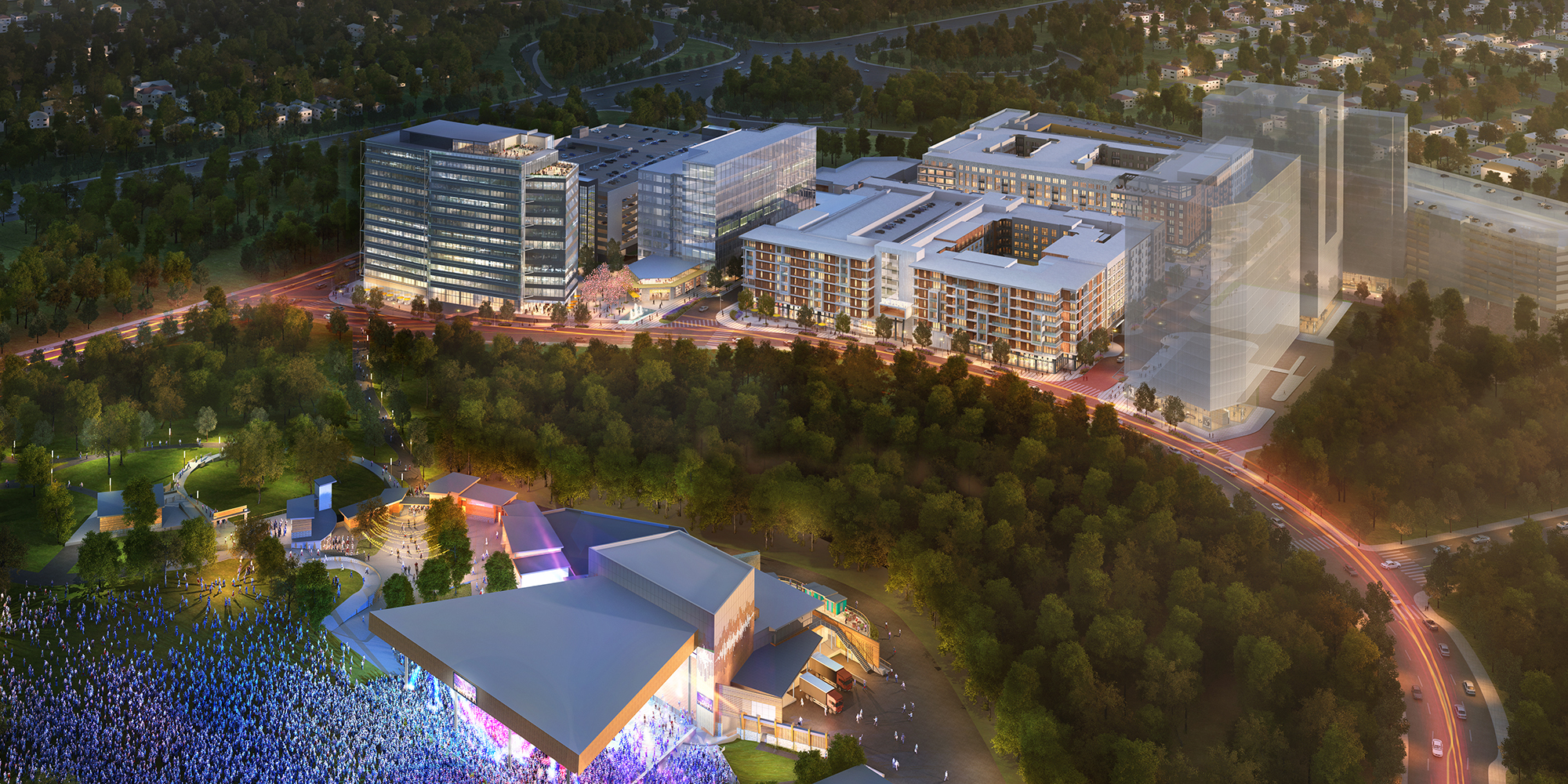 Arium AE, is proud to announce their recent selection as the Architect and Mechanical, Electrical, and Plumbing (MEP) Engineer for the Columbia, MD headquarters of Tenable, the Cyber Exposure company. The project includes 150,000 square feet of office space across six floors of 6100 Merriweather Drive as the anchor tenant for the Howard Hughes development at Merriweather Post Pavilion.
"We are proud to join Downtown Columbia's new Merriweather District as it continues to grow into a vibrant destination and to reaffirm our long-standing commitment to the state of Maryland," said Steve Vintz, Chief Financial Officer, Tenable. "Our move to Downtown Columbia will provide a live-work-play environment for employees, accommodate future growth and position Tenable to be part of the area's exciting transformation."
For more information previously released on the project and its associated development see Tenable's press release here: https://www.tenable.com/press-releases/tenable-will-expand-its-company-headquarters-to-downtown-columbia
About Arium AE
Arium AE is an integrated design studio providing multi-disciplinary design services across a wide range of sectors throughout the Mid-Atlantic region with a core focus and expertise in the Baltimore/Washington Corridor. Arium has ranked as a top 10 Interior Design Firm by the Baltimore Business Journal for the past 10+ years and is an integral part of the growth, development, and redevelopment of the region since the founding of their Columbia, MD office in 1988. Led by Principals: Brian Frels, Scott Walthour, and Stephanie Bounds Nunn, the firm is currently providing design services for 2+ million sf of active local commercial office, government, education, defense, retail, healthcare, industrial, and peer review projects.