Arium AE Provides Design for the New Tenable Headquarters
by Arium
08 19 2021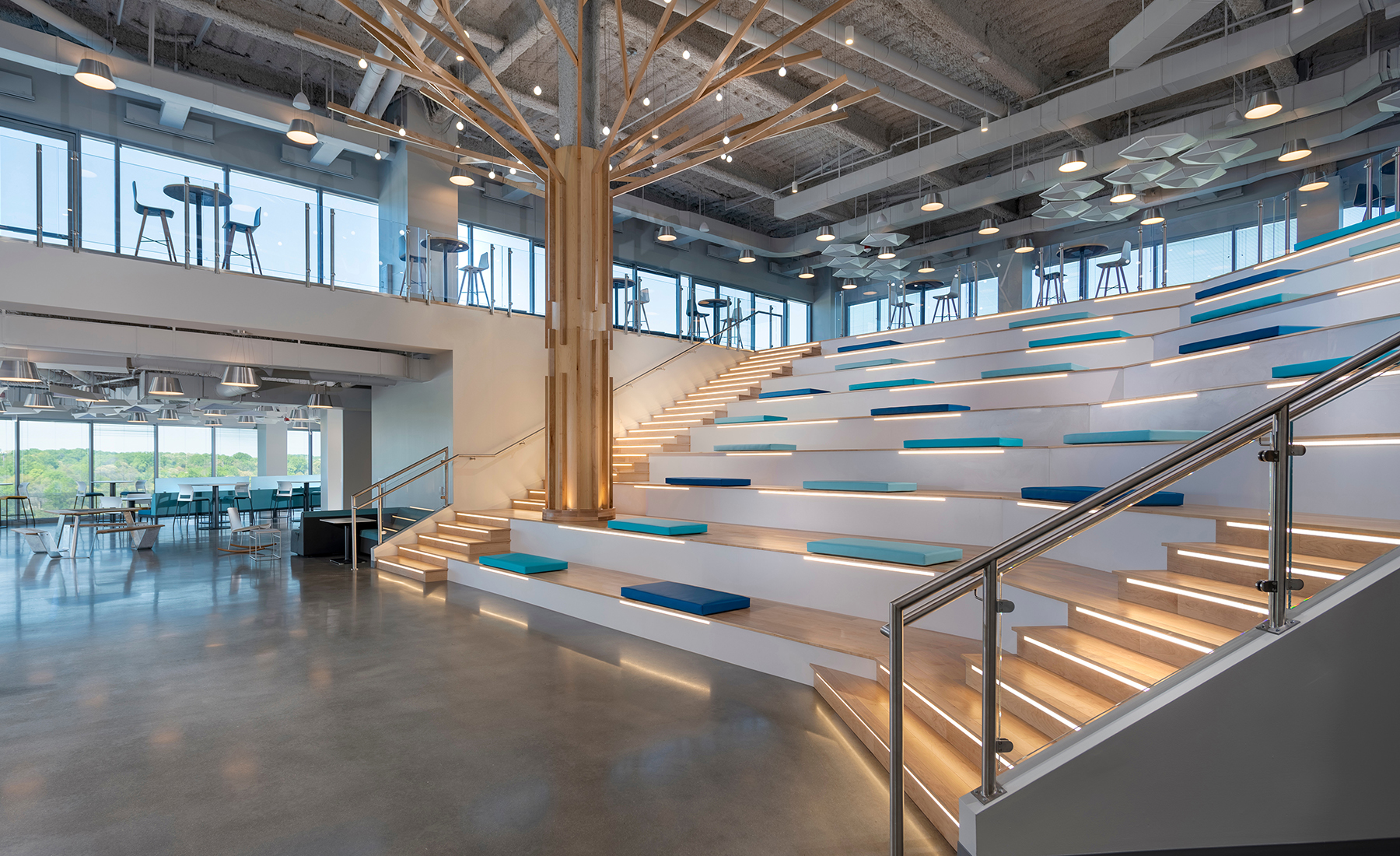 Arium AE provided full interior architecture and engineering design services for Tenable's suburban corporate headquarters, a 150,000 sq. ft. six-floor high-tech office space.
Tenable, the Cyber Exposure company, expanded its Maryland presence with the development of a new corporate headquarters in an urban-style campus in Columbia's new Merriweather District. The company's move supports the suburban town's efforts to revitalize its downtown area.
The interior architecture of the six-floor 150,000 sq. ft. high-tech office space embodies Tenable's desire to have each floor feel different from the next and to give different work areas their own identity. Breaking traditional corporate office architecture molds by challenging all that is typical, the design creates a unique collaborative work environment. Each workspace is personalized by intentional variations in office architectural stylings, themed finishes, unique specialty lighting and acoustical treatments, glass front offices, and workstations along the perimeter to allow for natural light throughout. A multi-purpose training room, conference rooms, huddle rooms, and ample amenity spaces reinforce flexibility and collaboration. While no single layout is duplicated between the six floors, a common thread of branding and accents has been delicately woven throughout to reinforce a sense of community and brand loyalty.
A large and open community stair connects the 11th and 12th floors and functions as a seating area for casual gatherings and impromptu discussions. A one-of-a-kind custom treelike column feature sets the mood for this casual gathering space. The overhead space is filled with lights suspended from the tree branch canopy like fireflies at dusk. Behind and surrounding the community stair is a catering space, which serves as the main dining area for employees. An outdoor terrace overlooking Merriweather Post Pavilion provides additional dining and social space.
Download the whitepaper for this article here:
AriumBlog-Arium AE Provides Design for the New Tenable Headquarters
Photo credit: Jeffrey Sauers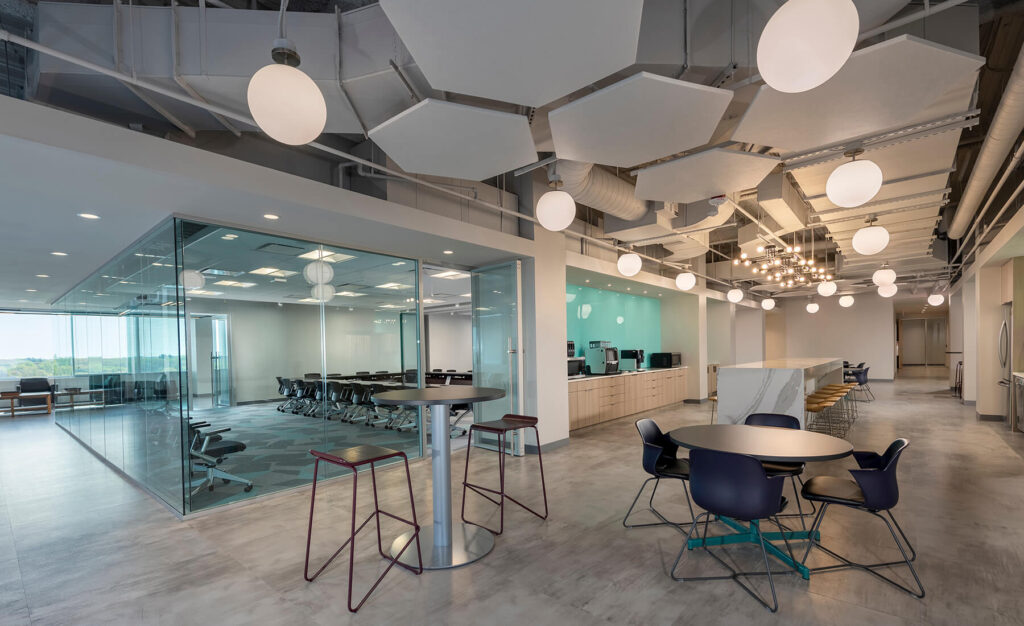 Unique break rooms and coffee areas on each floor serve as conversational meeting areas, with stylized finishes and seating to match the theme of the floor.
Design details including accent walls and floors, curated art, and quirky installations, provide dynamic wayfinding throughout the hallways.
The office features a suite of multi-functional collaborative and customer experience spaces that include product showrooms, large conference and training rooms, team meeting rooms, board rooms, and executive meeting spaces. Variations in workspace styles and environments vary by design throughout each floor and range from casual recessed seating nooks and window seats to more traditional workstations.