The Looming Barrier to Leasing to Specialty Users
by Arium
10 23 2018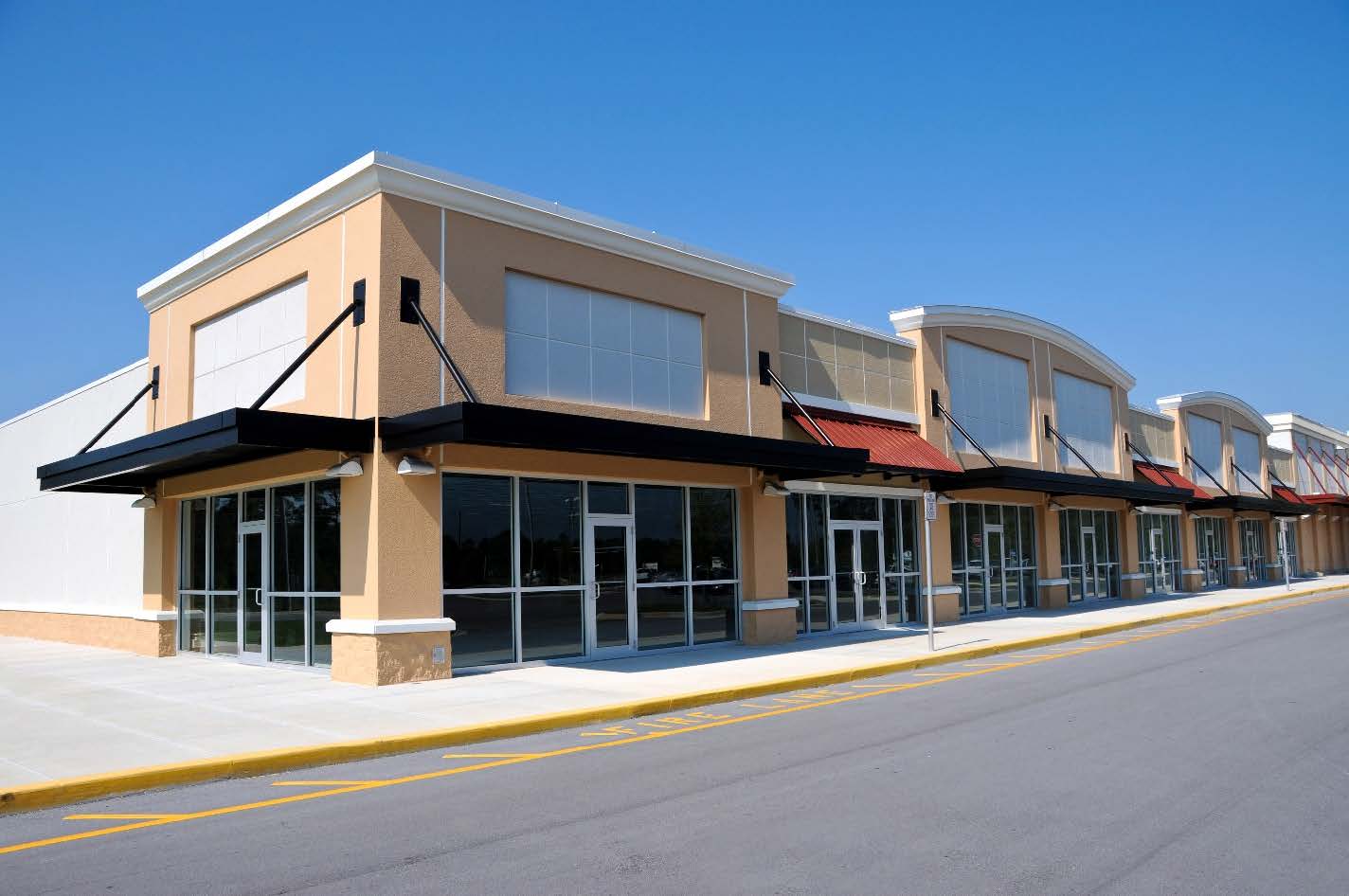 Adult Daycare, Breweries, Churches, Gyms, Training Centers, Family Entertainment Centers and the threat to your next tenant deal.

A situation that has become more common in recent years: the lease is executed and the construction documents are complete;the contractor has submitted the bid and all that is required is the building permit. This is the worst time to get word from the architect or project manager that you cannot build a space out as drawn. The tenant has a move in date and the contractor cannot start working.
1. A bad time to realize you cannot move a tenant in is when the project is in for permit
When a construction building permit is filed, property owners have come to expect a few bumps in the road. At times these may be easy notes architects add to drawings. Or small change orders by the general contractor. But every now and again a permit comment will come back that is an existential threat to the project.

What is the issue? There is no easy way of describing it, no one person who should anticipate it, and it can lead to lawsuits if not addressed in advance of going in for permit.

This particular issue is called a building's 'mixed-use ratio' and it is something all property owners, managers, and brokers should understand. While it is is a relatively complex concept, if it comes up, the building owner/management is typically on the wrong side of the issue. Early discovery is the key, and that is why it is one pivotal example of why architects should be consulted continuously as a building is leased.

2. Keep eyes out for these tenants
Arium has plenty of experience with specialty users, from breweries to educational spaces. We routinely assist building owners that lease to these types of tenants. They are the types of tenants landlords love because they tend to activate an underutilized or outdated property. They are making positive impacts in our neighborhoods, but also come with their own set of challenges. It is incumbent on the property owner to consult with experts to ensure parking, zoning, and building codes will permit these users.

Some seemingly 'regular' tenants may need a moment of pause prior to leasing. These may include, but are certainly not limited to:

Gym, of any size or type
Daycares, child or adult
Conference Center
Training Facilities
Outpatient Surgery Centers
Schools for children under 18 years of age
Light fabrication facilities, such as screen printing T-Shirts
Stores/Retail
Any type of storage facility
Any space that may add a mezzanine level

Each of the items listed above can run into issues on zoning, parking, and the size of the building. In this evolving marketplace, it is becoming the norm for these tenants to move into office or flex industrial buildings. But these uses are far from standard 'Business' uses. None of the above may trigger worry in a landlord's mind about the type of tenant and the client base they may have, the noise level, etc. But in terms of the building code, these spaces are not business users at all. Architects need to anticipate more rigorous requirements for the size and separation of tenant spaces in this list.

3. So what is this Mixed Use Ratio? Why is it the biggest threat to leasing your entire building
Mixed Use Ratio is complicated. Namely because it builds upon Height/Area limitations in the code. So let us first discuss this concept with the following example: building a movie theater within an existing building. A space that will be dark, have many people, and potentially have confusion as to if an emergency is real. If this is within a building that is made out of fire resistant concrete and protected by sprinklers, you would expect the building to survive the fire. Certainly it will perform much better than if it was made out of unprotected steel or even wood. This robustness will allow more people to escape safely.

This concept is actually quantified within the code. The code will permit specific spaces with certain hazards to be limited to a size dependent on the structure. So a movie theater in a concrete structure can be massive, while one within a wood structure will be incredibly limited in its size.

All spaces have this formula based on how risky the use and what building type or construction is
used. The combination of these two items influence the size of the structure.

An office is a business, relatively low risk, and can afford to be massive in its scale permitting the proper fire protection. This can include sprinklers, fire proofing on the steel, etc. But if you wanted to put in an adult day care, that is no longer an office/business, rather it, that is ' Institutional.' A school or light manufacturing space can also trigger a change of use, which will require architects to do a code analysis on the building. But most property owners do not have a building with a single user. So how does the code deal with examples of different uses sharing a single structure.

The code allows architects to prorate each use's share of the structure to identify the maximum size. A new hypothetical: you are about to offer a lease agreement to an office user. Your building is about to also become 100% occupied with this deal. Next door in your building is a Gymnasium 2 years into their lease. When would you prefer to discover that the ratio is exceeding the maximum allowable area? Even though the gym may have been there legally, no newer office user can take the large vacant space.

The answer is it is never a good time to discover this, but before a lease is executed is much more desirable. Imagine you release the architects to do drawings, file for permit and when you think you can get the general contractor to start, instead the code officials have remarked "this space cannot be built because you will exceed the mix-used ratio." A sticking point here is that neighboring spaces can equally impact the build-out. This is where the architects apply the formula in the code to see if this combination can be permitted. Owners often look with wide eyed anticipation for the results of this formula. This principle can be applied to different users in a building, but involves a fair bit of math. Further below is an explanation of this math.

4. A little due diligence goes a long way
How did no one catch this? Landlords have a system of using architects to produce a space plan and
then after the lease is executed, to go to construction documents. When did someone stop to ask if the
space plan in its context can happen?

So how did this is even become an issue? The problem may arise if a property owner has different architects produce drawings over the course of time within the building. If this happens it is difficult for one person to answer to these building-wide code issues. Sometimes it is never addressed by either of the professionals designing or the jurisdictional review authorities. However, if one architect is basing their code assumptions on false information to build their space, but the next architect discovers the error, an architect's professional duty is to protect the safety and welfare of the public and thus must ensure the building will meet the applicable building code.

It is not unusual to see a building that is 'trapped' into having NO tenant in remaining space because it
current mix of uses cannot meet these ratio requirements.

It is easy to see why property owners do not know architects may need information that is up to date on the entire building. But be forewarned, it is not enough to look at the amount of exits, the rating of the walls, the sprinkler coverage within the tenant suite alone. What can end up being a problem, ironically, is a neighboring tenant space that is not a 'typical' use conceived when the building was built.

5. Precisely How the Mixed Use Ratio Operates
What are these numbers and what do the mean?

If you can build an office in a one-story building that at its maximum size can be about 100,000 SF and
your new office space tenant is 50,000 SF, you have built up half the permissible square footage for that
use. The building is actually 100,000 SF, likely originally designed with these very calculations in mind. So
we know that in the future, this building can have 50,000 SF more office space leased. However, if a
property owner has a new user that is a non-typical use, like an adult daycare, and they
want to build a space in the remaining 50,000 SF, the architect for your building would need to see what
the permissible amount of space for daycare users.

Now this is important. Clearly you see you have a that space available of 50,000 SF. But is this space suitable and equally available for all uses? This will matter for the safety of the structure.

Assuming you had an adult daycare in a standalone building, that building can only be 50,000. Meaning that if
you wanted to have a daycare take the entire 100,000 SF building, it could not be done as you would be double the maximum legal allowable size. So in our hypothetical with both an office and daycare user is splitting the building, the daycare can only use half the maximum allowable area.

| Actual Area of Business Office | | Actual area of Adult Daycare | |
| --- | --- | --- | --- |
| Allowable Area of Business Office | + | Allowable area of Adult Daycare | <1.0 |
| 50,000 Leased Space | | 50,000 Proposed Leased Space | |
| 100,000 Allowable | + | 50,000 Allowable | = 1.5, which is greater than one. |

The above calculations would be the desired goal, but it cannot be done. Instead, one would need to severely reduce the number of Daycare SF. Even then, a property ownerrd is left with unusable space.

| 50,000 Leased Space | | 25,000 Proposed Leased Space | |
| --- | --- | --- | --- |
| 100,000 Allowable | + | 50,000 Allowable | 25,000 Unusable Area = 1.0 |

That means that with this particular mix of tenants you are only able to build out 25,000 SF and will have 25,000 of unleasable area. That is money lost because of a code oversight.

At risk of oversimplifying your building's potential code issues the math will end there. But the code takes into account other factors, such as the fire rating of the walls between tenant spaces and the building's 'frontage.' You are afforded extra space within the structure with frontage, meaning that a fire truck or EMTs can rescue injured occupants. This is reflected in additional calculations. Take an example of two similar buildings: one has all four sides surrounded by a driveway; the other is only accessible from the front because it is abutted to neighboring properties or have tight alleyways. Which would be the safer building?

These concepts are based on logical principles, but that does not make the calculation any easier. These codes evolve with time, vary on use, frontage, and if the building is sprinklered. Each time the jurisdiction adopts a new code, it is important to ensure there is a review of these figures as well.


The above is using approximate math based on a few assumptions we will not flesh out.

6. Take Away
Architects that are contracted to represent the building owner's interests can provide insight on issues related to parking, zoning, and this mix-used ratio dilemma. Even if a tenant provided their own construction documents, having the landlord's base building architect spend a few hours of time to ensure the use and size will work can prevent a myriad of issues down the road.

Arium has thorough experience on building code issues and the nuances for how to handle these problems in each County/City across the Mid-Atlantic Region. Consider using Arium to have a look at your building to assist in determining if there are any hidden concerns over the horizon.
FORREST POPKIN, AIA
Architect
410.730.2300
forrestp@ariumae.com