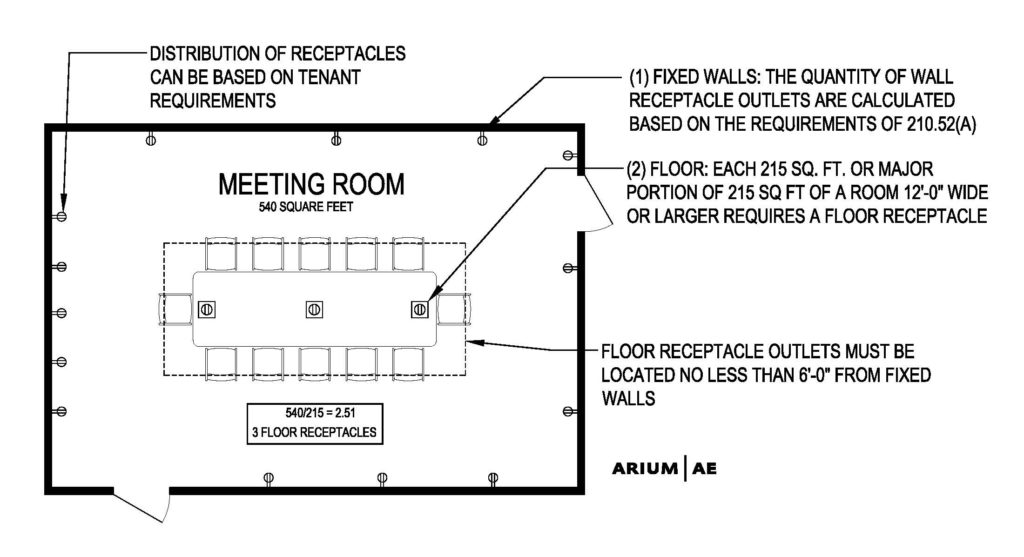 Graphic representation of new 2017 NEC 210.71 "Meeting Room" requirements

A common directive we hear from clients during the design development phase is that they need electrical receptacles laid out in the space as required by code. It might be a surprise for some to hear that the National Electrical Code does not include specific outlet layout or minimum quantity requirements for receptacles in non-residential spaces.

With the introduction of the 2017 NEC, that is about to change.