3 Trending Design Elements for 2020 – 2021
by Arium
07 21 2020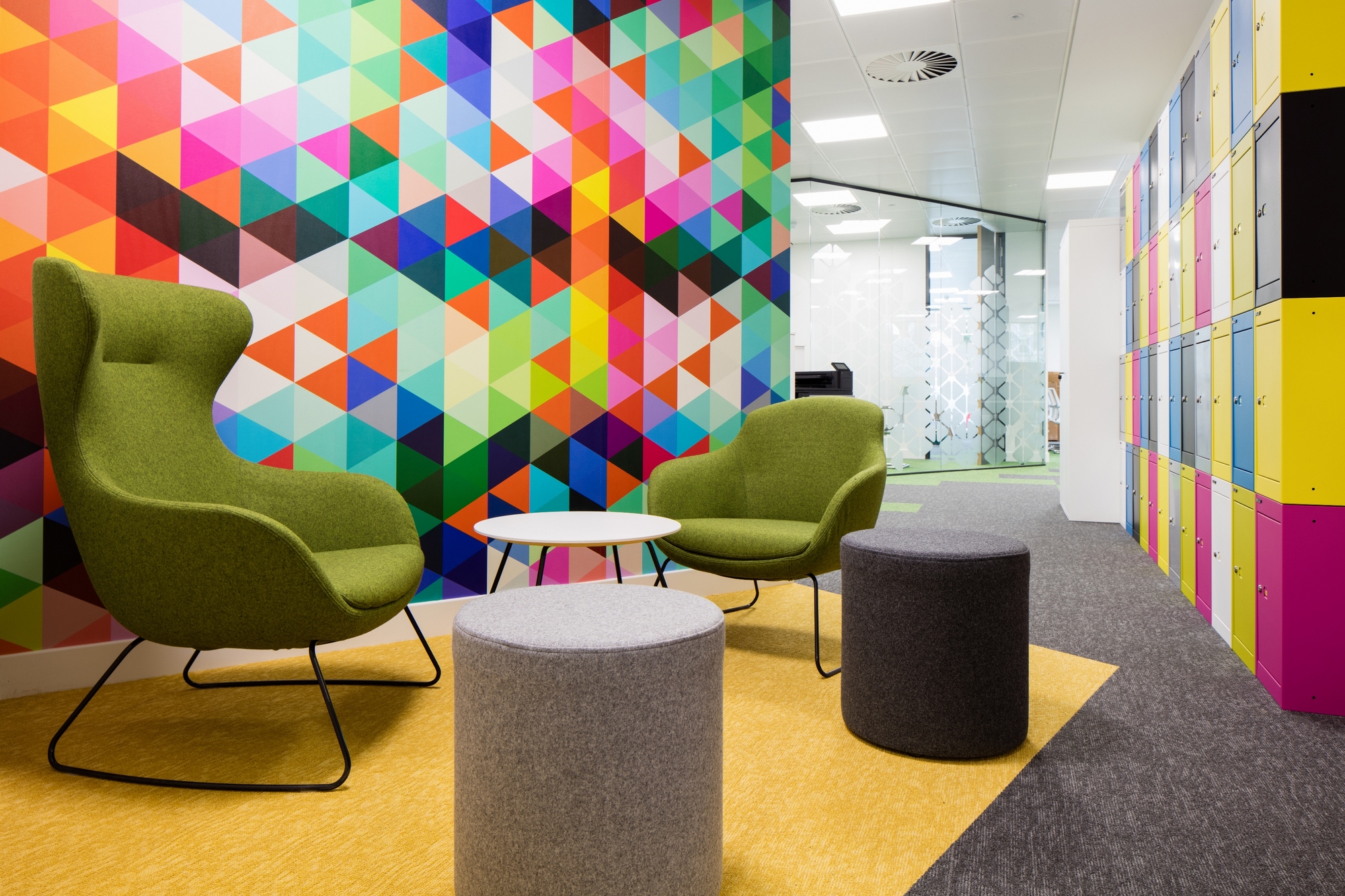 Design trends are often forecasted a year ahead by industry leaders. However, as the year progresses the market truly dictates what has successfully taken off. Our goal as interior designers at Arium AE is to provide our clients with not only design-forward solutions but ones that ultimately serve their needs and have a lasting impression. We have identified three key design trends that we have been successfully incorporating into our active projects.
#1: Geometric Patterns
Kaleidoscope, tessellations, hexagons, and triangles – OH MY! We are seeing these geometric patterns everywhere. They seem to be showing up on every surface and finish including carpet tiles, ceramic wall and floor tile, wallcovering, ceiling clouds, fabric, and acoustic products in large and small formats. Integrating bold patterns like these, especially in bright colors, can really bring life and energy to a space. So often, trends in commercial interiors are focused on the form and function of the architecture, product innovation or design philosophy. It is not every day we see a pattern appear so prominently and universally across finish types. It has brought a fun twist to the market.
#2: Up-And-Over
Lately, we have seen strong emphasis on making the ceiling the primary design feature of a space. There has been an emergence of ceiling products like back-lit perforated tile, metal systems, wood panels, slats, and a plethora of acoustic solutions. Furthermore, we have seen designers visually merging the the wall and ceiling together using like-material to create a 'waterfall' affect. In some cases, we are seeing the flooring incorporated as well. This convergence of surfaces not only uses the same material but also follows the same shape, line, and color. This feature is mainly being designed in elevator lobbies, reception areas and social spaces.
#3: LED Light Reveals
The rapid development of LED technology in recent years has given the industry unlimited potential for new design solutions. Embedding LED light reveals within the surface accentuates the form and line of the architecture. Its flush minimalistic application provides seamless, uninterrupted light across the surface.
Our goal as designers is to provide our clients with dynamic spaces that are on-trend, on-brand, and on-budget for their businesses. Contact Arium AE today for your next project!