4 HVAC Improvements to Combat COVID-19
by Arium
08 06 2020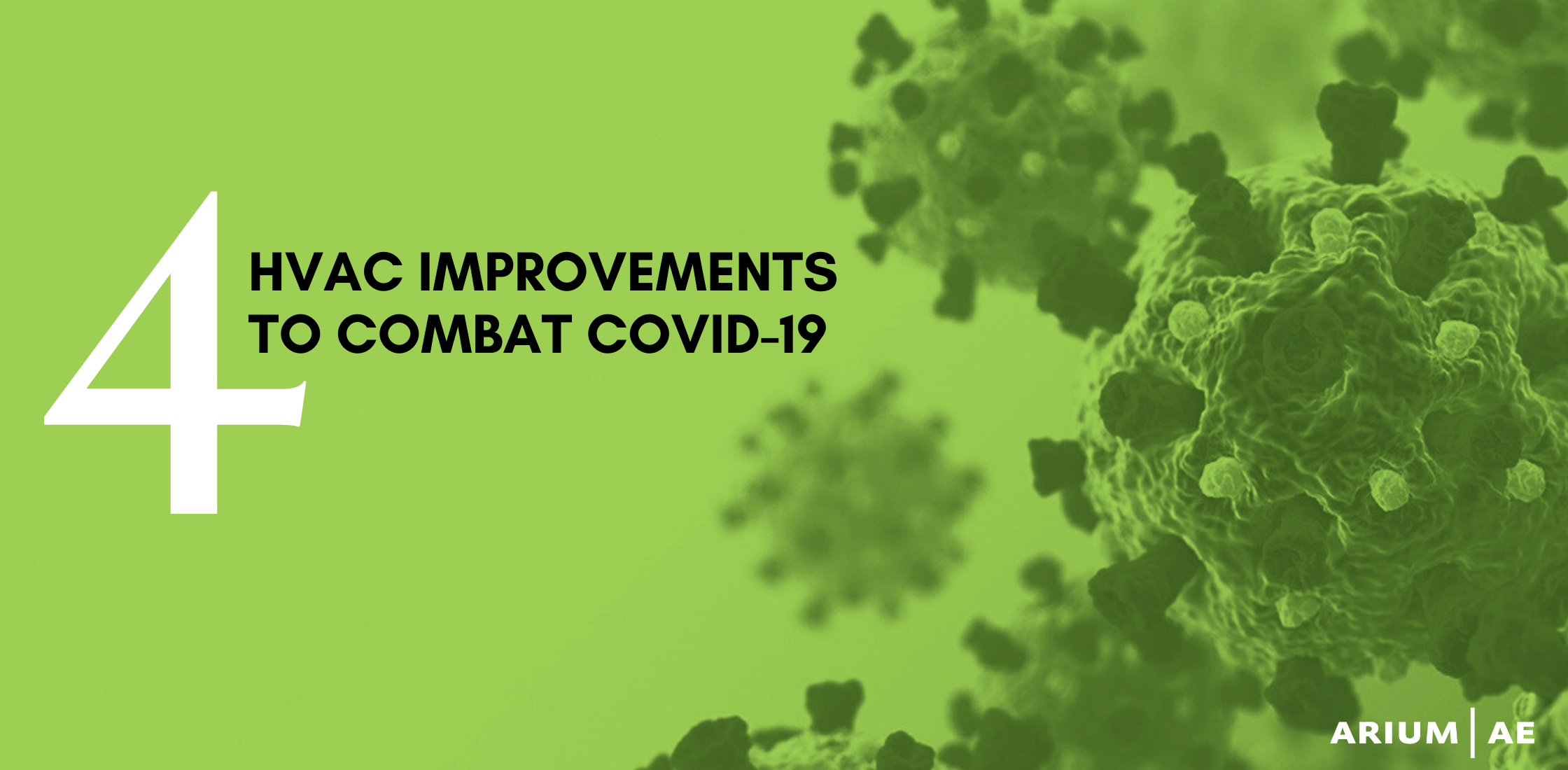 With life starting a new normal, many business owners or building management teams are looking for solutions to help improve indoor air quality in their buildings for their employees and customers. Arium has been following the latest recommendations and studies completed for the HVAC community to help to provide the best solutions for our clients. Four of the most common strategies we have been asked about are outlined below.
1- Outdoor Ventilation Air
The first item on our list is to verify appropriate amounts of outdoor air are provided to your HVAC systems. Especially in older buildings, we have found a number of times that the amount of outdoor air provided to the HVAC systems is not nearly sufficient enough to meet the requirements of today's International Mechanical Code. Either the older building was never designed to handle higher amounts of outdoor air required by today's codes or the building engineer may have decreased the amount of outdoor air for various reasons throughout the years (save energy, too cold in winter, a floor becomes unoccupied then reoccupied, etc.). Increasing outdoor air to an appropriate amount as required by the International Mechanical Code and serves as a way to provide dilution of the space contaminants. Caution should be taken not to increase the outdoor air to a point that exceeds the equipment's capacity. Raising outdoor air too high could cause the humidity to rise in the space to an uncomfortable level during summer months in certain geographical locations.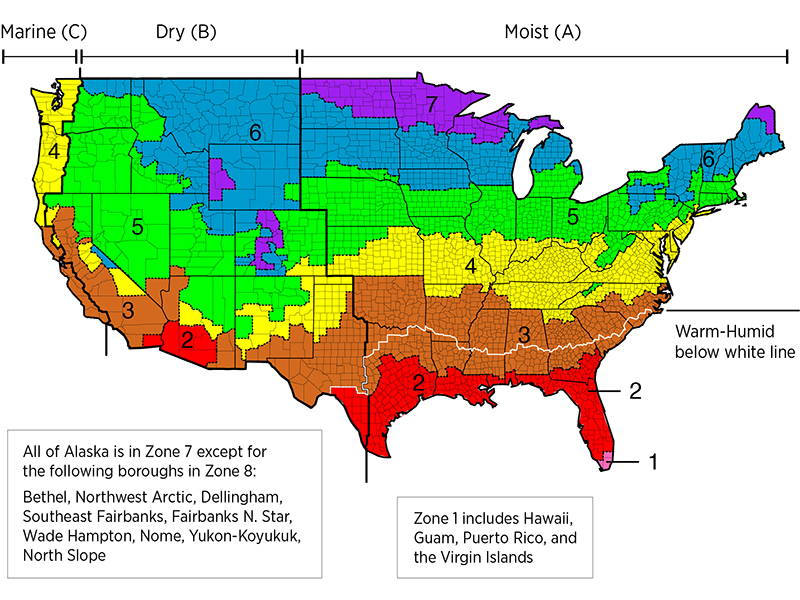 Arium is reviewing this at our own office to ensure proper amounts of outdoor air are provided for increased ventilation. Arium's office utilizes split systems in our relatively small footprint, so we are exploring the option of installing a fan on a variable speed switch. This would provide us with the flexibility to increase outdoor air when the outdoor conditions are appropriate.
a. In a similar note, we have seen some building management teams turn off their demand control ventilation (DCV) controls where equipped. Traditionally, DCV allows for outdoor air volumes to be reduced when a space is unoccupied in order to save energy. During these current times of COVID-19, turning off the DCV controls allows outdoor air to continually be delivered to all spaces during occupied hours even when spaces are temporarily unoccupied. Providing continuous outdoor air ventilation during occupied hours dilutes contaminants in the space.
b. Additionally, some building management teams are running their HVAC to bring outdoor air into their buildings for longer periods of time rather than for just the typical occupied hours. This also helps flush and dilute contaminants prior to and after occupancy. For example, outdoor air could be brought into a building via the HVAC two or more hours prior to occupancy and continue two or more hours after occupancy for each day.
2- Filtration
Another important strategy is utilizing filtration to the highest level that is appropriate for each HVAC system, as well as implementing a proper maintenance schedule for regular changing of filters. The filters will catch the particulates in the air that the virus, other bacteria, or allergens might attach to.
Arium has also implemented this practice in our own office. We have installed MERV 13 filters in our split systems serving the office and have reviewed the maintenance schedule to ensure they are replaced at appropriate intervals.
3- Bipolar Ionization
Bipolar ionization is increasing in popularity at since COVID-19. Many manufacturers are boasting benefits such as reduced odors, pollutants, and allergens in addition to helping with COVID-19.  There are no known downsides. A couple of our local HVAC representatives in the industry have products that have been tested against SARS-CoV-2 (COVID-19) with beneficial results. These systems are available on a wide variety of scales, from small to large. They are relatively cheap and easy for a contractor to install.
Please see the links following this article for additional information regarding two bipolar ionization products that our local reps carry, as well as some information as it relates to COVID-19. Arium has installed bipolar ionization equipment for each of our air handling units in our office.
4- UV Systems
The fourth and least recommended option would be UV lights. UV systems are typically used to clean coils, inside of air handlers, or stationary objects. From our experience, UV systems do not sufficiently clean the air itself in most standard office HVAC applications. The air must move extremely slow in order a system to be effective at neutralizing particles/contaminants in the airstream.
Most HVAC installations cannot move air slowly enough for UV to be effective for cleaning the air itself.  However, UV does work great on the stationary coils themselves. Another notable concern with some UV systems is the byproduct of ozone production. Ozone is a pollutant at ground level which can be a health concern and can generate odors.
Other than these 4 improvements, practicing safe social distancing, regular hand washing, and personal hygiene will go a long way. We have seen some building management teams in our local area install signs for no more than 2-4 people in an elevator at any given time along with stickers on the floor for appropriate distance where lines or congregating may occur. We have also seen some management teams increase frequency of janitorial staff to nightly cleaning, which may have previously been scheduled for once per week. Management is even requesting occupants use specific doors for entry or exit only to help prevent people from passing each other too closely.
Please reach out to Arium if there is anything we can assist with or if you would like to discuss any of the building improvements listed above.
Information on Bipolar Ionization:
https://globalplasmasolutions.com/
https://globalplasmasolutions.com/why-gps/
https://www.businesswire.com/news/home/20200610005784/en/Global-Plasma-Solutions-Virtually-Eliminates-Static-SARS-CoV-2