Arium AE Design Studio Expansion into Virginia
by Arium
07 06 2023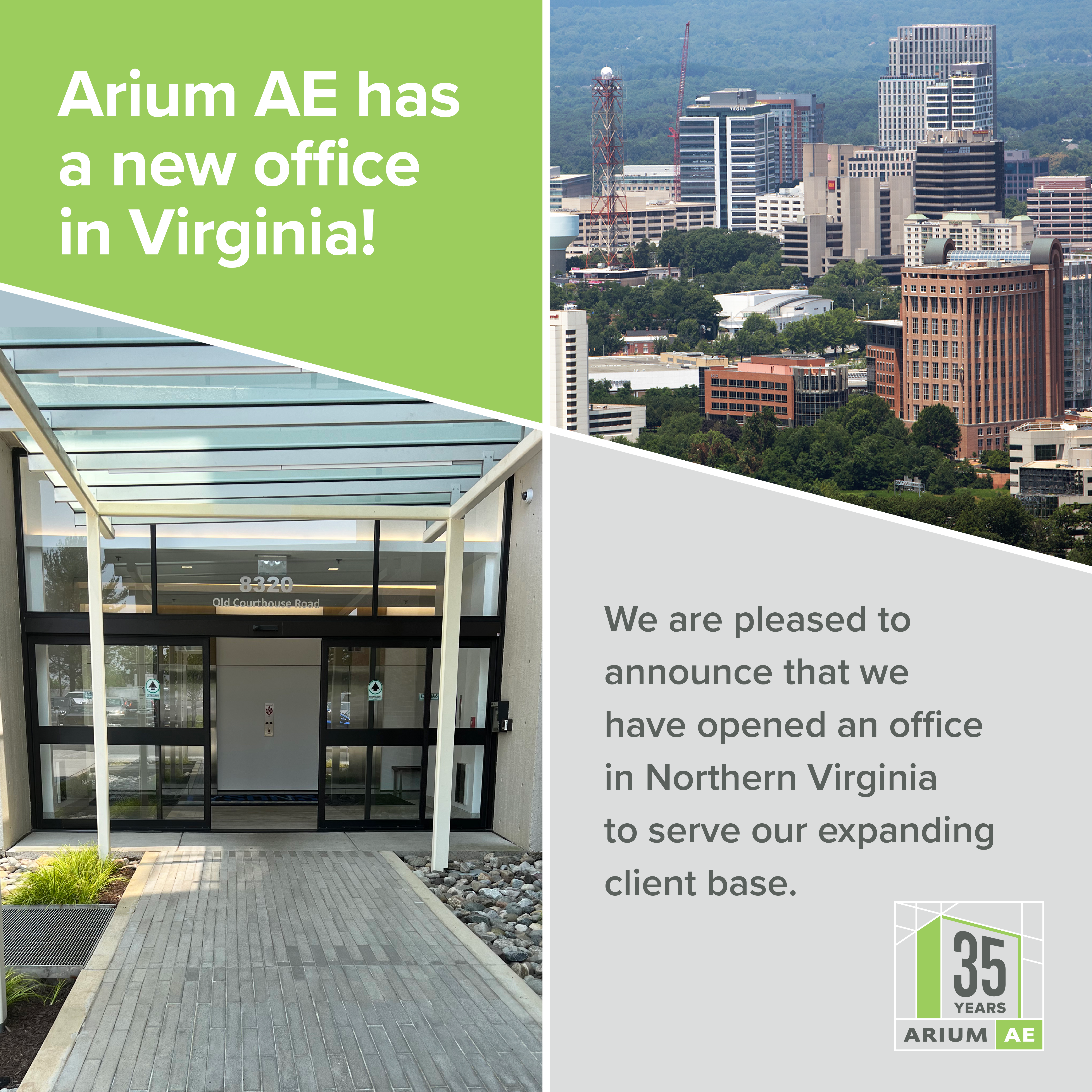 As part of the company's expansion into Northern Virginia, Arium AE has recently opened a new office at 8320 Old Courthouse Road in Vienna, Virginia. The firm's headquarters will remain in Columbia, Maryland.
Founded in 1988, Arium has built an extremely successful regional practice over the past three and a half decades based on exceptional customer service and expert contributions toward the built environment. Our studio brings together experts in architecture, MEP engineering, interior design, planning, and green design to provide clients with seamless collaboration, enhanced efficiency, and tailored designs.
Arium's broad portfolio of work covers a diverse mix of project types which helps to ensure our stability across market fluctuations. Our projects include corporate offices, government and mission-critical projects, biotech and healthcare facilities, institutional and educational buildings, industrial and warehouse spaces, retail and restaurant establishments, and mixed-use facilities.
Our client base at Arium has been expanding due to our team's growing popularity among customers in Northern Virginia and the Mid-Atlantic region. Our capabilities are becoming widely recognized, resulting in an impressive average yearly growth rate of 12% since 2017.
Projects in Virginia
We are proud to share that Arium's Virginia design studio is currently working on various projects. These projects include a diverse mix, including active projects with the following clients:
Confidential Global Technology Company
COPT
Cushman & Wakefield
Davis Construction
JLL
Leidos
U.S. Navy
Further information about Arium AE can be found at www.ariumae.com or by contacting the firm at 410-730-2300 or info@ariumae.com.