Arium AE is Now Hiring: Seeking an Experienced Architect
by Arium
12 08 2022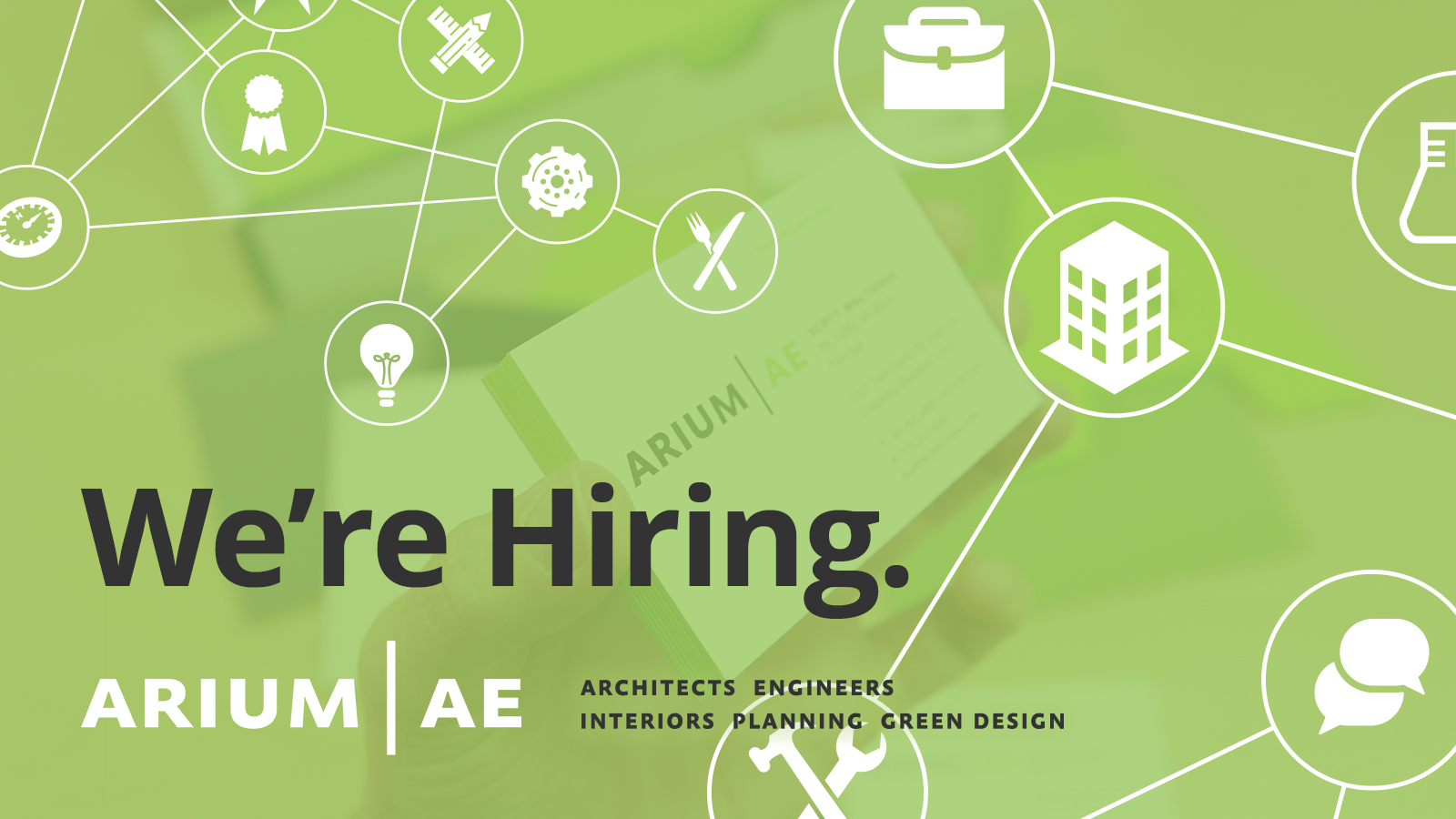 Arium AE, an energetic architecture and engineering design firm, is seeking an experienced Architect to join our growing mid-sized team. We are a friendly, well-established design practice with commercial, industrial, institutional, and government projects throughout the Mid-Atlantic region. Our integrated studio provides a full range of services from schematic design to construction administration on a wide range of project types of new construction and interior renovations.
Our project types include commercial offices, retail, industrial, data centers, secure government facilities, institutional facilities, laboratories, restaurants, and breweries.
Our diverse and vibrant Columbia, Maryland office is a family-friendly environment with a collaborative and open culture. Our employees work hard while in the office and maintain a healthy work/life balance. We are proud to offer outstanding benefits, compensation, and growth opportunities.
We are currently seeking candidates for the following position:

Architect – Mid-Senior Level Position
Arium AE is seeking an experienced Architect and Project Manager to join our growing practice of 38 professionals.
Applicant should be:

Motivated to excel
Able to work both independently and in a team setting
Capable of managing multiple projects, organizing workflow, and delegating tasks to others
Capable of clearly communicating design concepts visually, in written text, and verbally to clients
Foster and maintain relationships with clients and consultants

Applicant must possess the following qualifications:

Bachelor's degree in Architecture from an accredited four-year college or university
7-10+ years of experience working in an A/E firm
Skilled in all aspects of the design process, from schematic design through construction administration
Construction experience a plus
Strong AutoCAD and/or Revit capabilities required
Sketchup, Photoshop, and other computer and professional skills are valued
Provide own transportation to local project sites
Must be Legal to work in the U.S.
Salary commensurate with ability.
If interested in a position at Arium, please review our Join Our Team page for more information.