Building Infrastructure Roadblocks to Electric Vehicle Charging
by Arium
04 03 2023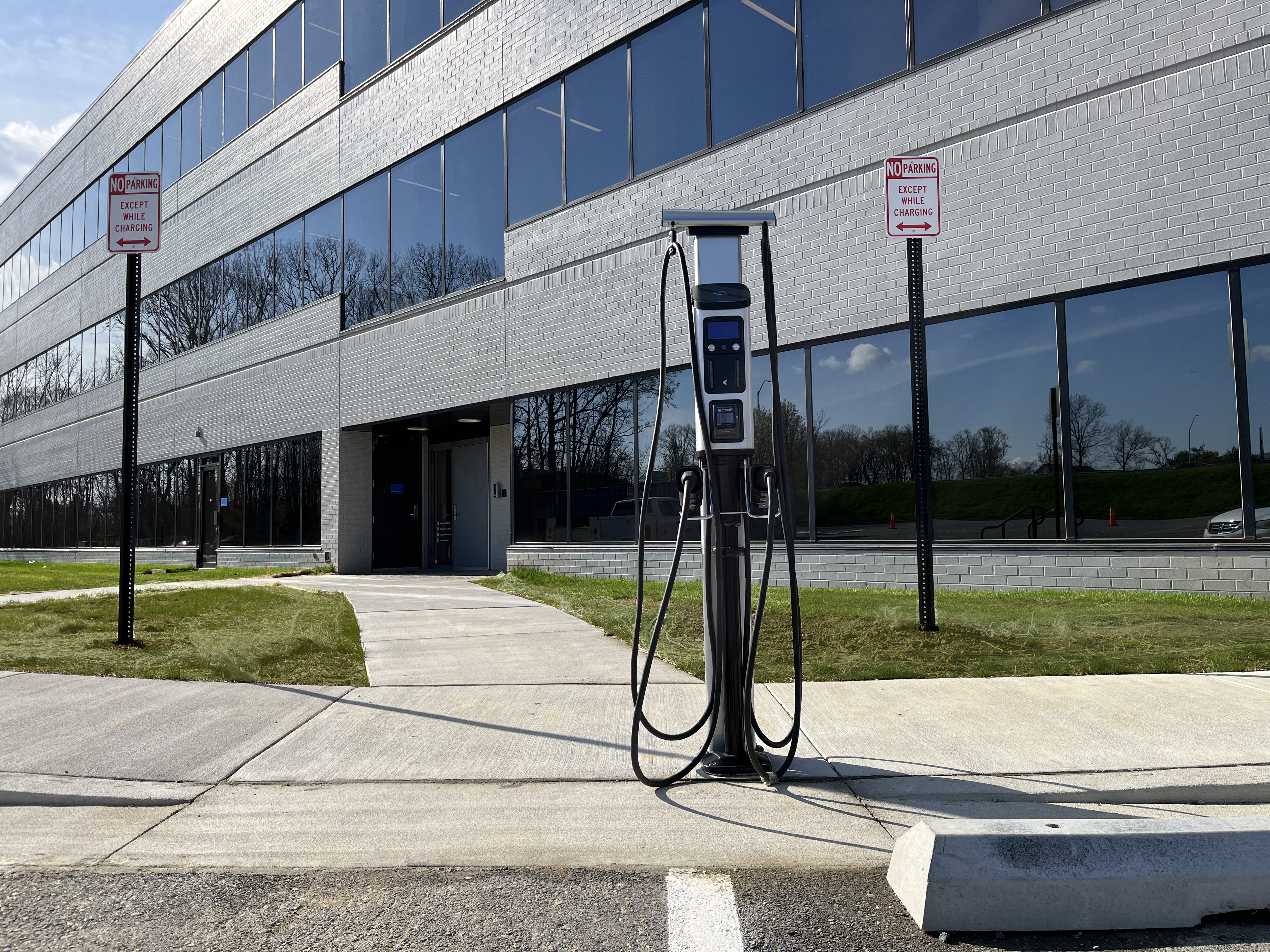 As more Electric Vehicles (EVs) hit the road, the need for a robust and reliable charging infrastructure is becoming more apparent. The growing demand for charging stations will have a range of impacts on the building infrastructure. This blog post will explore how building owners can prepare for electric vehicle impacts on building infrastructure.
A Look Back – Technological Advancements
As of March 2023, the youngest baby boomer is 58/59 years old. This was the generation that taught millennials how to drive automatic vehicles. The 'stick-shift' era, seen as one of the last components of direct mechanical control, slowly gave way to automatic transmissions. On a larger scale, and at what appears to be a much quicker rate, EVs are replacing internal combustion engines (ICE) with various levels of autonomy. Unlike the baby boomers, the millennial generation has seen, witnessed, and often welcomed more technological advancement than any other generation. The demand for EVs is rising exponentially; is our infrastructure ready?
If you build it, can you charge it?
The existing EV charging station infrastructure needs more stations to meet the current and future demand and growth rate of EV users. Property owners should take advantage of this need and consider adding EV charging stations to their facilities to attract tenants serving or employing the tech-enthusiastic generation.
The Federal government currently requires all GSA-owned or controlled facilities, including GSA-leased locations, to be equipped with charging stations at publicly accessible sites. An increasing number of federal agencies currently, or are seeking to, lease building space from privately owned businesses in DC neighboring states and cities. Facility owners, who have or are considering installing EV charging stations, or expanding their current charging station infrastructure, may have a competitive advantage over their counterparts. Local state government agencies, such as Maryland and Virginia, have also sought to increase their provision of state-owned stations for designated fleet vehicles and utility stations open to state employees and the public. The Montgomery County EV charging website states that it provides over 500 charging plugs throughout the county, located "at workplaces, retail locations, parks, highway rest areas, and parking garages."
Infrastructure Challenges
One of the biggest challenges of building an EV charging infrastructure is ensuring it is integrated with the existing building infrastructure. This means that charging stations must be connected to the electrical grid, and the building's electrical system must be able to handle the additional load. Depending on the number of charging stations required, the building's electrical infrastructure may need to be upgraded.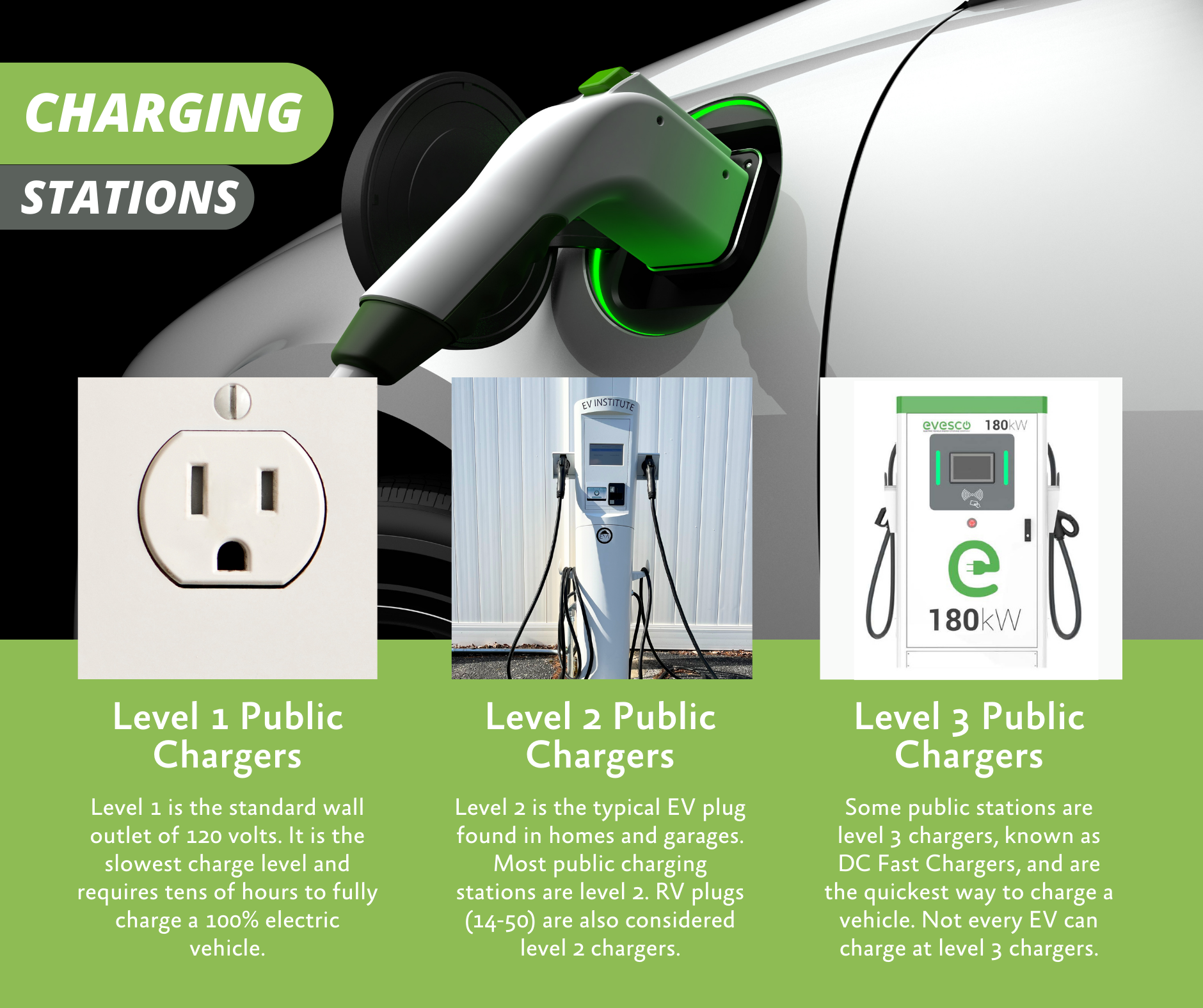 The most popular charging stations we have seen on projects require a dedicated 40A, 208V per charger. The cost of upgrading the electrical infrastructure of a building to support EV charging can vary depending on several factors:
Age and size of the building
The existing electrical system size and configuration
The type of charging station being installed:
• Level 1 charging station may require a standard 120-volt outlet
• Level 2 charging station may require a dedicated 208V or 240-volt circuit
• Installing a DC fast charging station may require a three-phase electrical service and a higher-capacity transformer
Another consideration is the impact of EV charging on a building's energy consumption. The electricity used to charge EVs comes from the building's electrical system, which can significantly increase the building's overall energy consumption. This increase in energy consumption can lead to higher utility bills and may require the building to invest in additional renewable energy sources or energy storage systems.
Smart Charging
Building owners and managers may consider implementing smart charging technology to mitigate the impact of EV charging on a building's energy consumption. Smart charging technology can dynamically adjust the charging rate of EVs based on the building's energy consumption and the availability of renewable energy sources. This can help balance the building's energy consumption and reduce the impact of EV charging on the electrical grid.
Adding EV chargers to a building can offer several benefits for building owners, including:
Attracting and retaining tenants: With the growing popularity of electric vehicles, having EV chargers available can be a significant draw for prospective tenants who own EVs. This can also help to retain current tenants who may be considering a move to a building with EV charging capabilities.
Additional revenue streams: Building owners can generate additional revenue by offering EV charging services to tenants or the public. Depending on the location and demand, owners may be able to charge for using the charging stations.
Improved sustainability: EVs are becoming more popular due to their lower environmental impact. Building owners can promote sustainability and contribute to a greener future by providing EV chargers.
Enhanced building image: Offering EV charging stations can improve the image of a building and its owners. This can demonstrate that the building owners are forward-thinking and committed to providing modern amenities to their tenants and visitors.
Future-proofing the building: As more people switch to electric vehicles, EV charging capabilities can future-proof a building and ensure it remains competitive in the market.
Access to government incentives: In some regions, government incentives are available for building owners who install EV charging stations. This can help offset the cost of installation and maintenance.
In conclusion, the current growth rate of EVs and the subsequent demand for charging stations will impact building infrastructure. Building owners and managers must carefully consider the electrical and physical infrastructure required to support EV charging and the impacts on a building's energy consumption. By implementing smart charging technologies and upgrading the building's electrical infrastructure, building owners can ensure that their facilities are equipped to handle the future of transportation for years to come.
Arium AE offers a full-service, integrated design practice that balances sophisticated design and functional solutions. Our collaborative studio brings together 38 architects, interior designers, electrical and mechanical engineers, planners, and green professionals. We'd love to hear about your next project; please contact us at info@ariumae.com.