Fortune 500 Office – Washington DC
by Arium
05 14 2020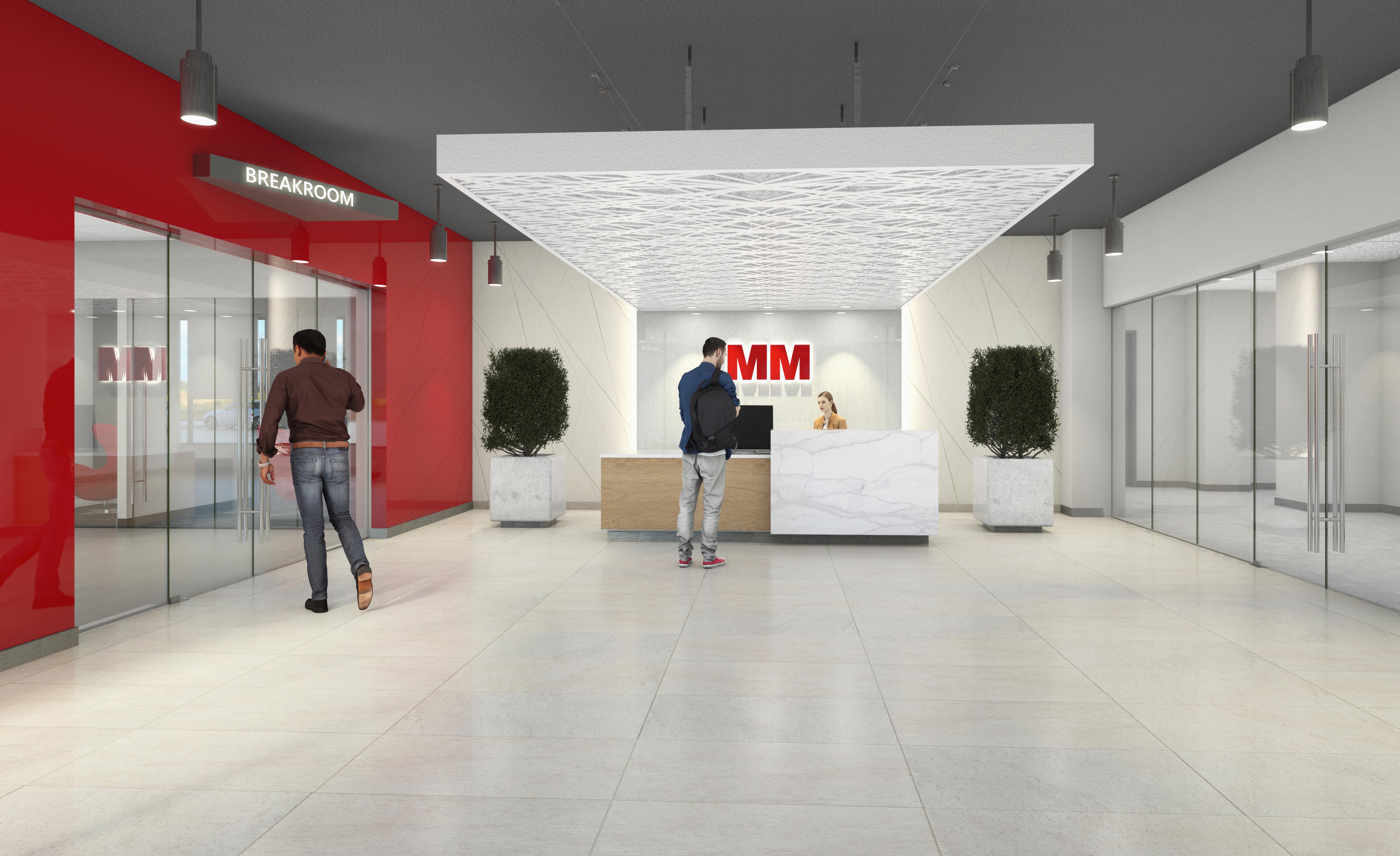 Through creative space planning and thoughtful design, a new multi-functional community space has transformed the experience of both the employees and the visitors. Strategic improvements, creative space planning, and a phasing plan will allow for the tenant to continue to occupy the space throughout construction.
Client: Undisclosed
Size: 59,000 SF
Year: 2020
Location: Washington DC Metro Area
Project Brief:
Arium's integrated design studio collaborated to provide Architectural, Interior Design and MEP Engineering design services for a 59,000 SF three story interior office renovation for an undisclosed Fortune 500 company in the Washington DC Metro Area. The goal for this project was to create a multi-function amenity space that served as a community space directly adjacent to the main entrance lobby. Bathed in natural light, the amenity space serves as a welcome center for visitors as well as a café, all hands meeting space and break-out/alternative work area for employees. A refresh and integration of the corporate brand was woven throughout updates to the reception space, elevator lobbies and conference rooms. Arium's design team led extensive departmental programming meetings and discovered efficiencies and implemented reorganizations of staff that allowed for more small format teaming space, more effective use of existing space, security improvements and the incorporation of a new employee fitness center and shower facilities. Arium worked closely with the tenant and general contractor to conceive a phased construction approach that will allow for occupancy during construction.

Café and Break-Out Area

Conference Room